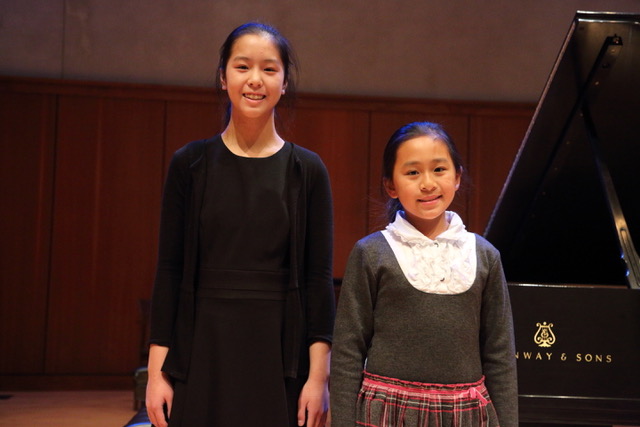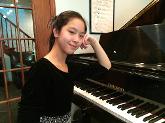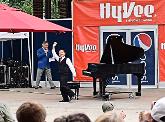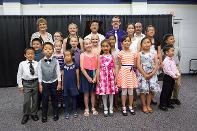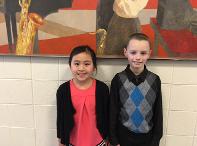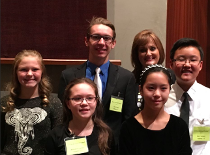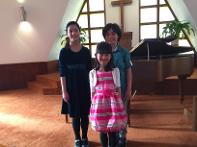 Alysa Zhou and Chloe Liang were chosen to perform in the evening Honors Recital at Luther College in November, 2017. Also chosen (not pictured) was Jon Conway.
October 2016
Alysa Zhou was the IMTA Junior High Alternate Winner at Warburg College on Saturday, October 29, 2016. Alysa was also chosen to perform in Milwaukee at the Polish festival Chopin Competition in June. Congratulations!
August 2016
Duy Duong was one of six Talent Sprout winners at the Iowa State Fair in the Bill Riley Talent Search. Duh was featured on Iowa Public Television in August with the other winners. Congratulations!
May 2016
Annual Awards Recital at Rieman Music. May 22 at 2:00 pm. Great crowd, great performances! Talented students! Everyone played with gusto!
March 2016
Chloe Liang and Taylor Leeds performed at the Iowa State Music Teachers Competition on Saturday, March 12th at Iowa State University. Congratulations to both students for representing Caruth Piano Studio so beautifully.
November 2015
Dorian Festival Participants on Saturday, Nov. 14, 2015 were (front) Rheanna Larmie and Alyssa Zhou. Back row: Lauren Playle, Chris Lopez, (Cyndie Caruth) and Jon Conway. Chris was chosen to perform in the evening honors recital while Rheanna, Alysa and Lauren were featured in the afternoon recital. Congratulations to everyone for their excellent performances.
March 2015
Alysa Zhou was named the 2015 State D level runner-up, Gavin Goldston was B level Honorable mention and Zoe Zhang was A level honorable mention at the IMTA competitions. Not pictured is Isabelle Conway who was winner in her level A category at the District level.